I had a *fabulous* Memorial Day weekend this year! (besides having to work!)
My husband and his father spent Sunday at the Coca-Cola 600 in Charlotte..
so
, since I was left behind- *sniffle, sniffle*- I spent the day at my parent's place. :)
My mom and I spent the afternoon cooking up a storm and chit-
chattin
. Here are a few pictures from the evening. . .
Here's the hamburger.. ready for the grill. I mixed in a whirlwind of seasonings and some
Worcestershire
sauce.. These burgers were
sooo
flavorful and juicy!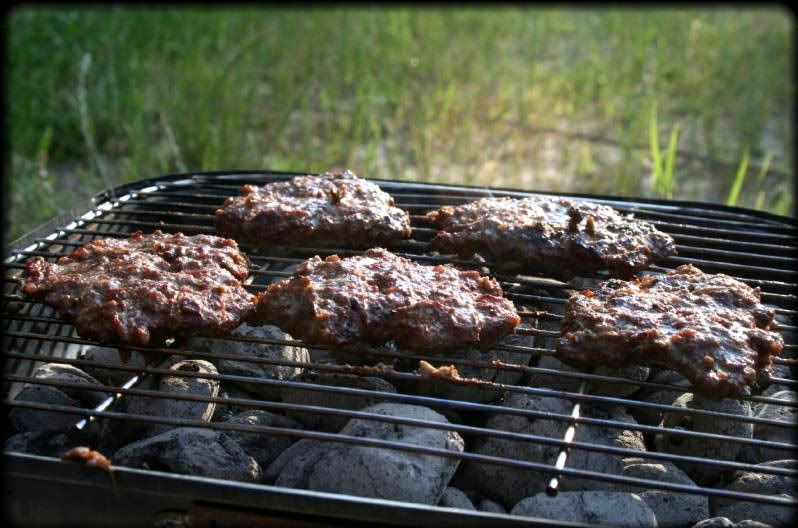 Mini Burgers!!!
lol
mmm
.. they look so yummy (I just had my lunch break and I'm hungry again!!
hehehe
)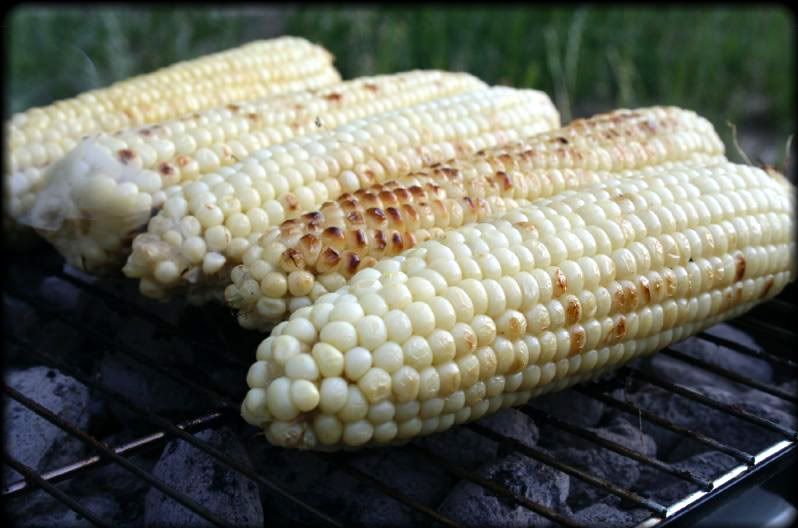 In Texas, grilled corn was
everywhere!
We just
had
to make some! All you need now is some lemon pepper,
mayonnaise
, and chili powder! ;0) OH MY!
I wanted to make a little something quick and easy for dessert (and use some of the stuff I had in my pantry.. ) I baked a little
phyllo
dough with butter and honey.. then filled the cups with vanilla pudding and frozen strawberries.. It was creamy, cold, sweet and delicious! I'll have to make these again anytime I need something tasty on hand. The light flaky pastry really matched well with the filling.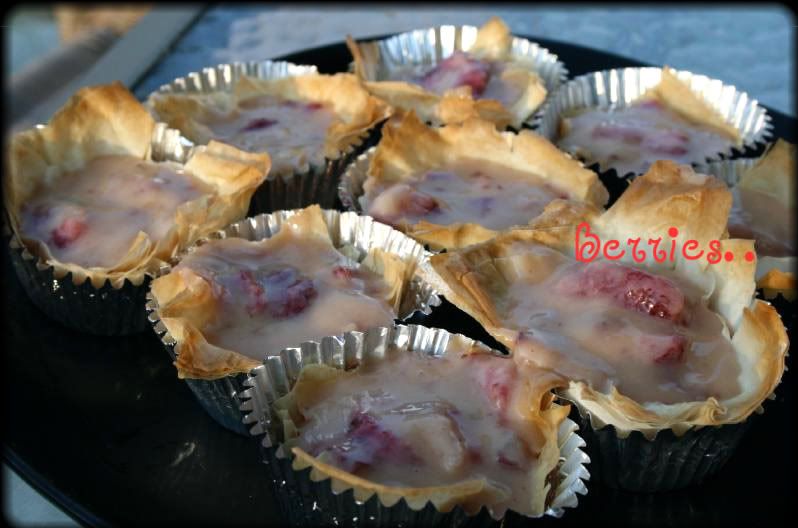 What a great combination of
foody
flavors!
Burgers, pasta salad, corn, baked beans, hot dogs,, refreshing strawberry cups! I get excited all over again
lol
.. Me+Food= BAD IDEA
haha
I'm going to seek professional help now.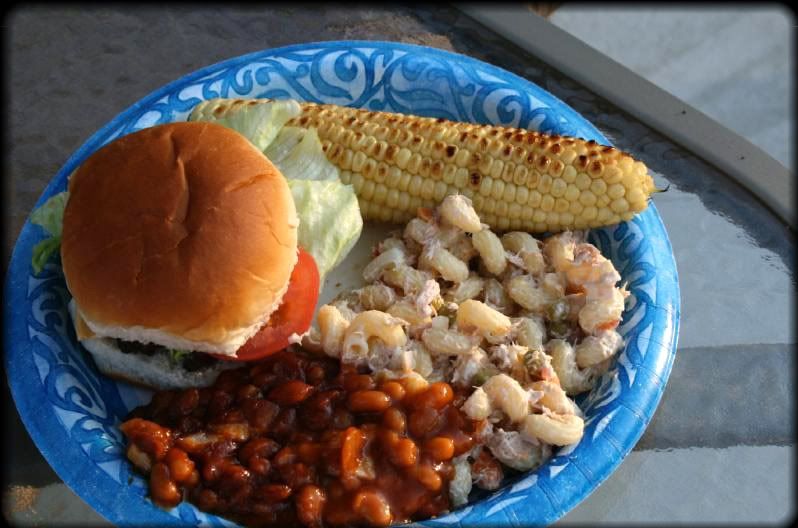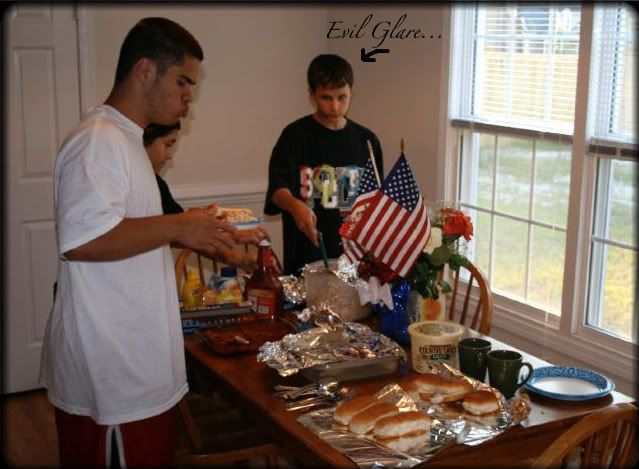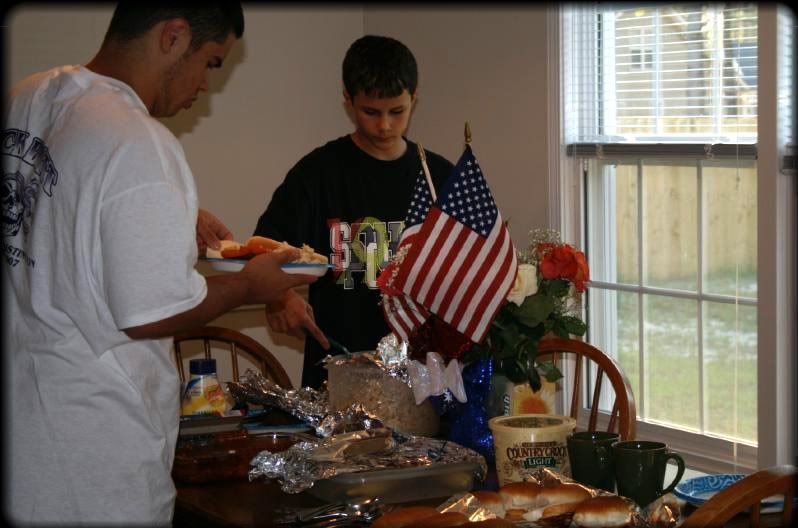 The guys liked it :) (well... not my picture taking.... but the food ;)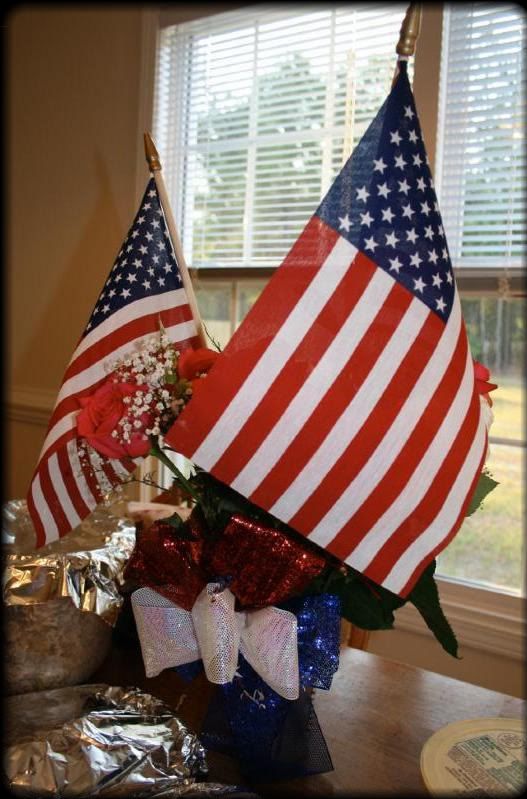 Mom's quick make shift centerpiece .. It actually looked really cute..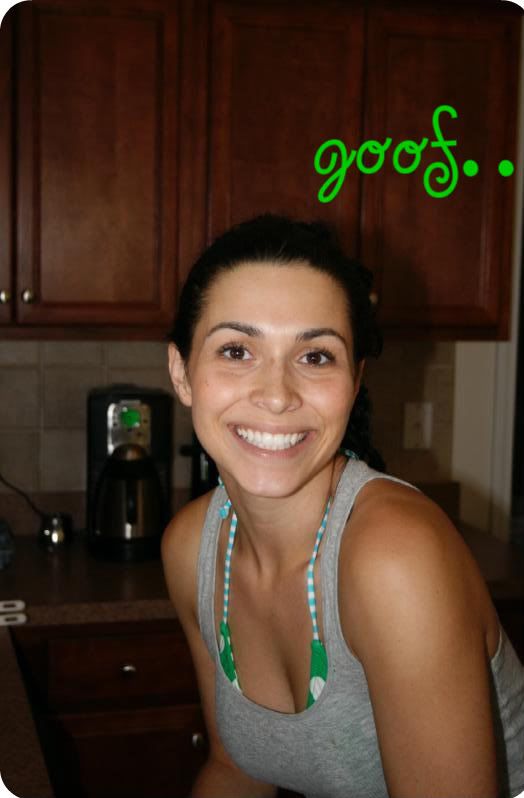 Takin
a breather in the kitchen... *sigh*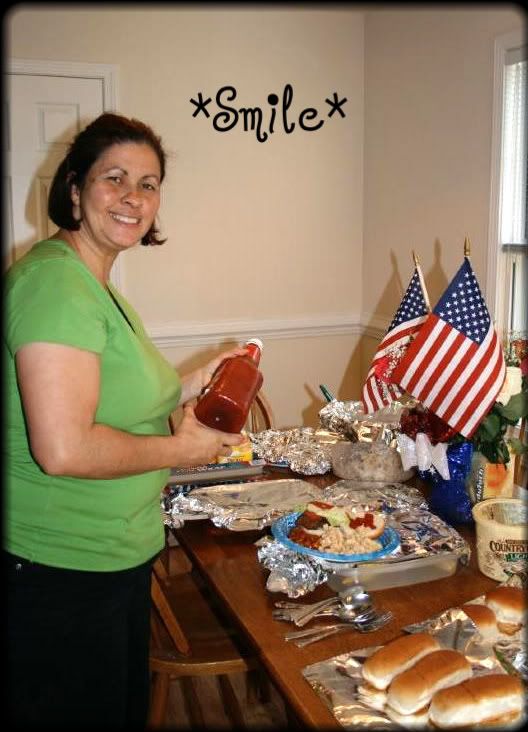 Mom
fixin
a plate...
She's got
good
reason to be excited and happy this year.. This memorial day could have been a
very
sad one for us if we'd lost my father.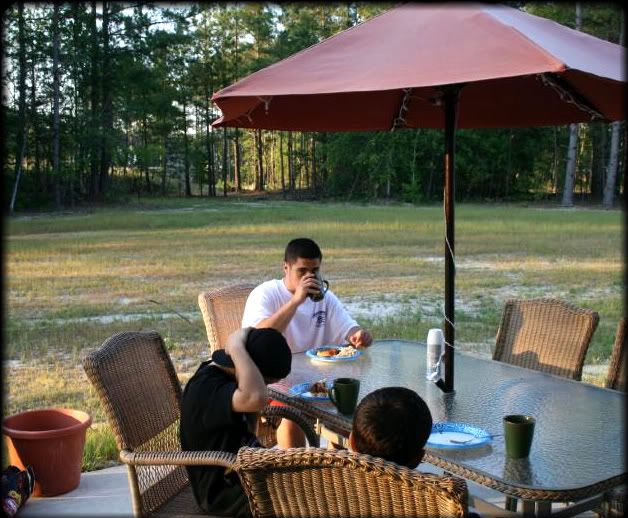 The guys
chillin
in the backyard.. My parents can't wait for that grass to grow in their new yard!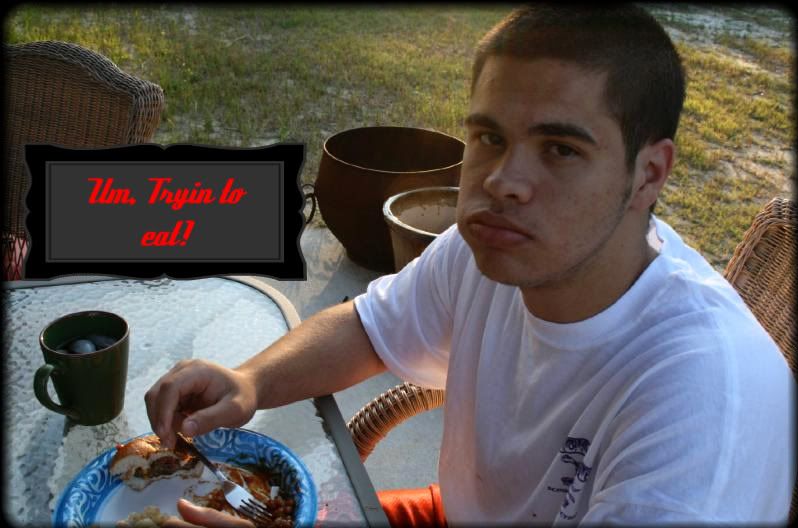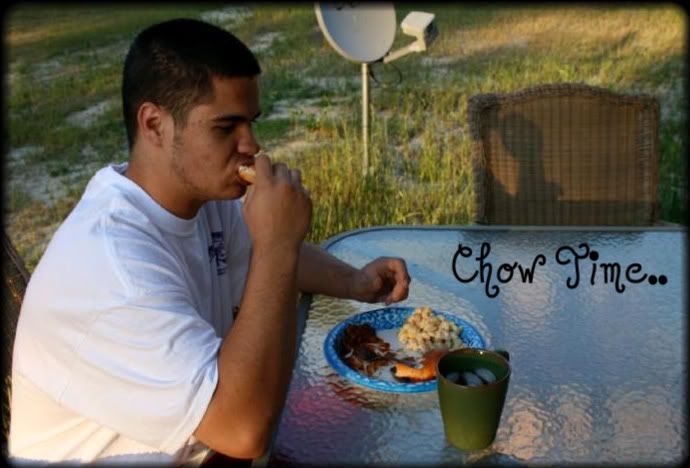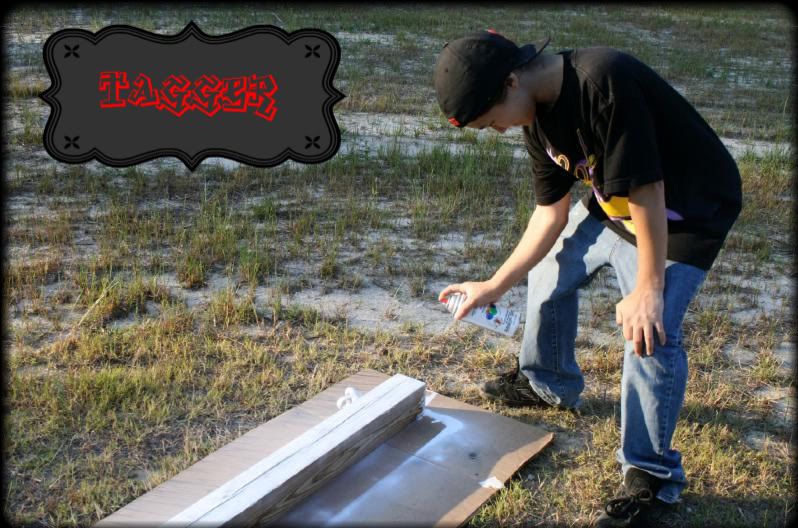 What a good little slave, um, I mean *worker*
lol
Mikey painting my mom's flag post
What a sad little rascal. Don't let him fool you.. He got PLENTY of leftovers!!
lil
fatty!
My dad.. I think he caught me!
Two thumbs up?? Guess it's good!
She's enjoying herself.. maybe a little
too
much
For those who gave their lives this Memorial Day.. Thank you.
What fun are pictures without random shots of yourself?!!!
Too much grape
Kool
-Aid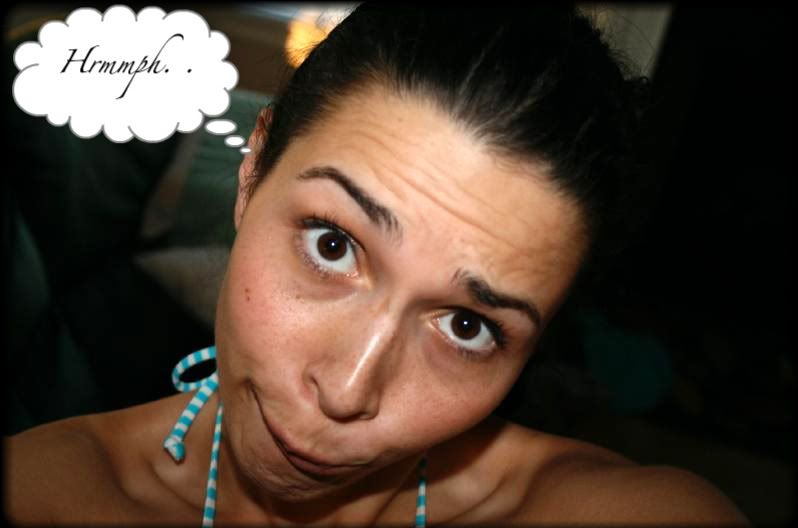 Maybe my face is contorted like this cause I just watched The Ring and have 7 days to live?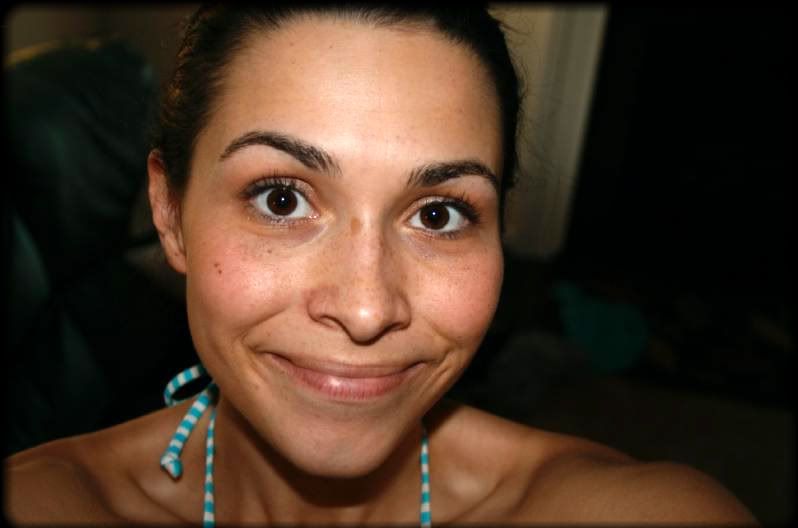 Just Kidding!!
Hope you ALL had a good one!! and HAPPY MEMORIAL DAY!! Be thankful for everything you have...
--Steens