Now that the Baby Shower is over, I can finally share what I made! :)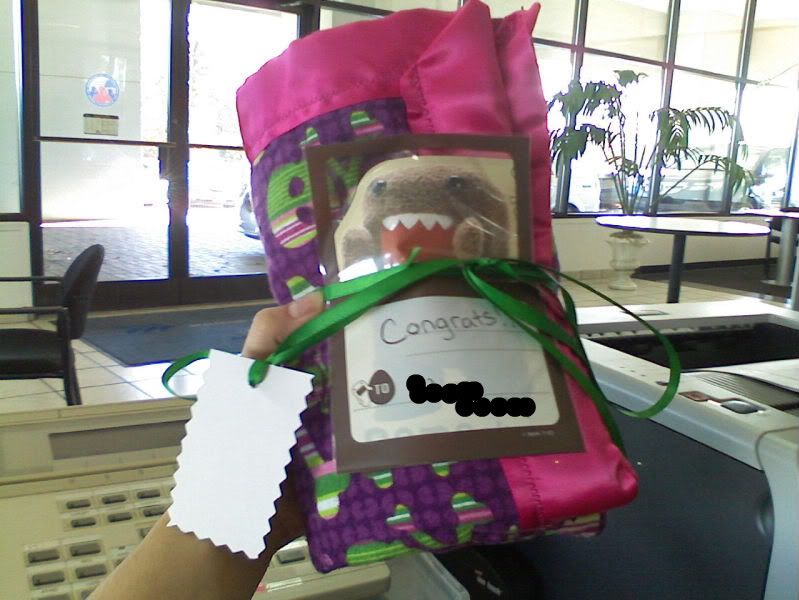 Stevie used to be an old coworker of mine and on Saturday her new boss threw her a baby shower! Stevie is a very unique soul. She loves to be a trendsetter and is always up on her fashion. She's got a
girly
side, but she can keep it real.
I saw this fabric at Joann and thought 'That would be *perfect* for her blanket!'
I have to be 100% honest.. I kind of fell in love with this blanket
lol
.. and now, I'm jealous to see that someone else got to keep it!!!!!!! I guess I'll just have to grab another
couple
yards and put them to use, huh?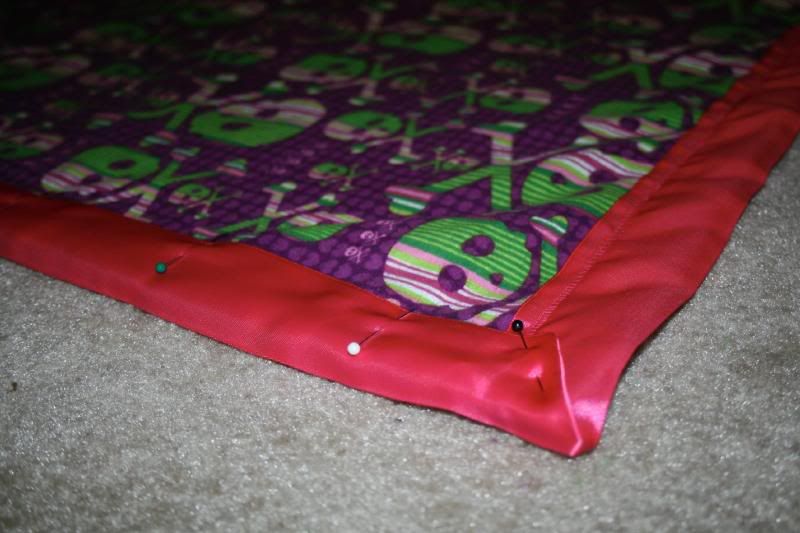 Pinning...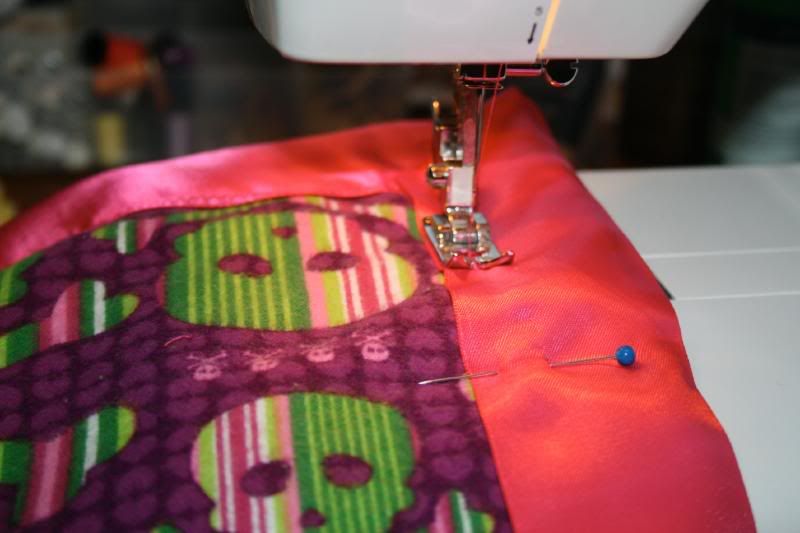 Sewing...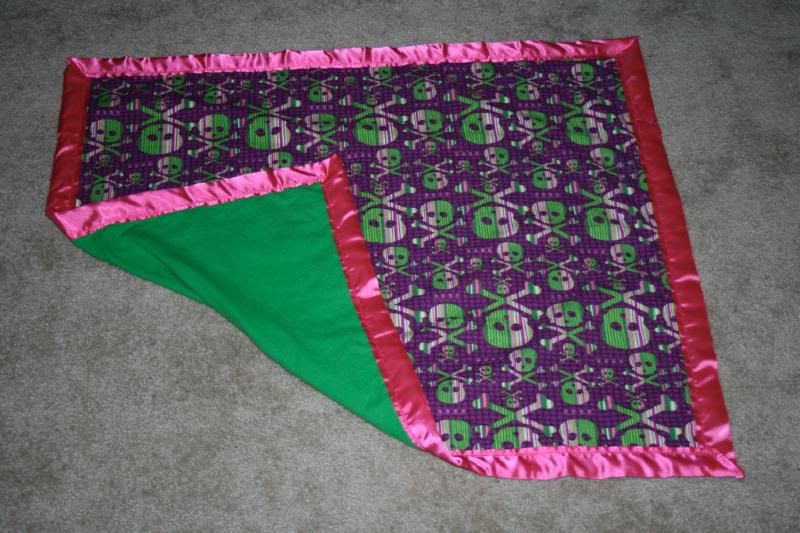 Alright, back to work for me.. I'll probably be back to write some more later since everyone has left me.. and I'm @ work forever today :)
--Steens