We got....

~*~*

SnOw

!!*~*~
On Tuesday God opened the sky and poured down a beautiful blanket of snow!

Yipeeeee

!
I was like a big kid running around sliding down hills and eating the snowflakes falling down. I made every excuse to get out of my house... "Mike.. um, I'm gonna take the trash down" (all two items

lol

) "Um.. then check the mail.. "

hehehe

It was great.. No work.. No school.. Just pure fun in the snow. We don't get it often.. so when North Carolina does.. You HAVE to enjoy every second of it! Even if your hand are bleeding cold from the pins and needles being jabbed into them by father winter :0p
Here are a few pics from our **Snow Day**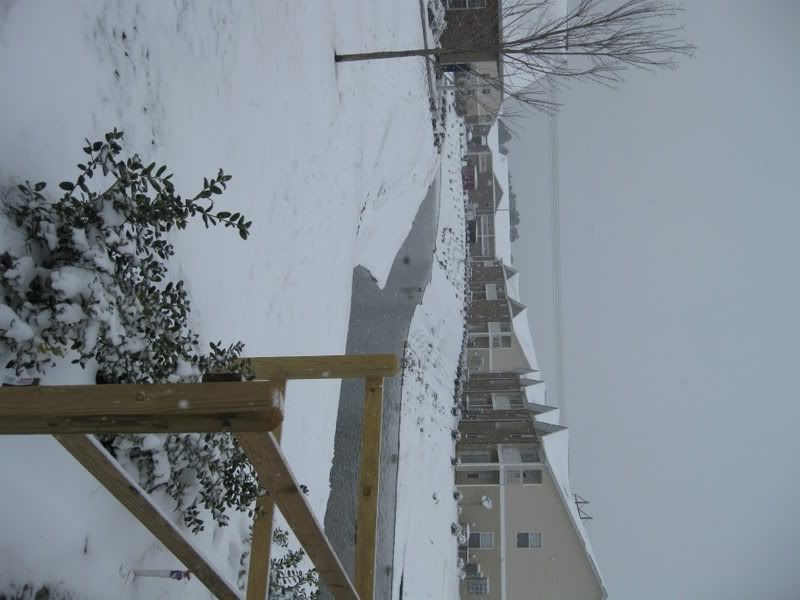 Walking in a winter wonderland...
I'm not cold?!!
lol
Can't it be like this ALLLLL winter?!
Wishful thinking for next year...
--Steens <3