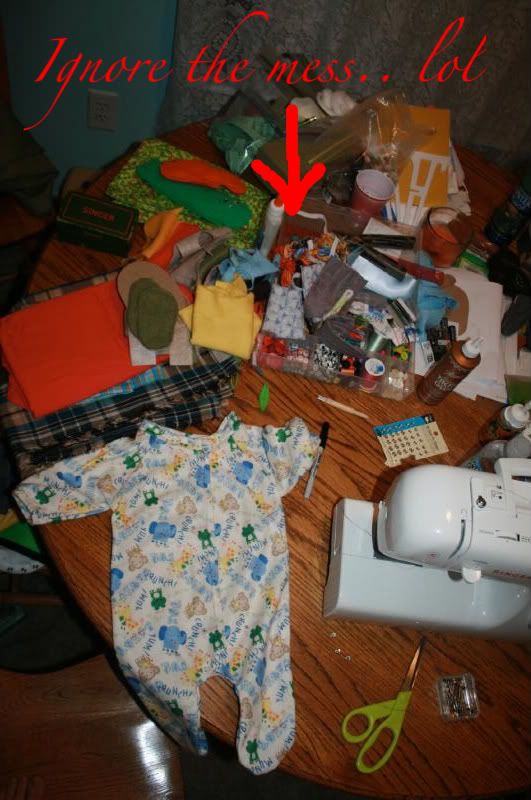 This is the newest addition to my collection of creations... Once I got the hang of things it took maybe an hour to finish.. Next time.. I'd say I could do it in about 30 mins.. :)
I chose a nice soft baby flannel.. with a little stretch to it ;0) I figured this pattern could be unisex.. so it was perfect!
First, I cut out my pieces of fabric (
yay
for
camera
phone pictures
lol
)
Next, I sewed the sleeves onto the front and back
panels
.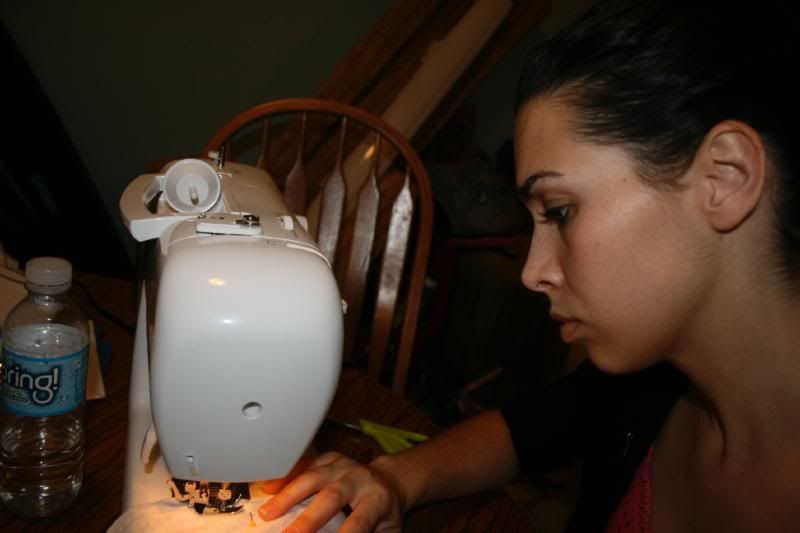 :::stitch stitch:::
This is what it looks like with the sleeves attached.. not too cute, I know.
Now you sew from the bottoms of each sleeve, down and around each leg, and then to the other sleeve bottom.
I wanted to neaten things up, so I made a nice 1/2 inch seam on each side of the front
panel
opening.
Look how much better it's looking... "Can I get a partial '
aaawwwwweee
' now??"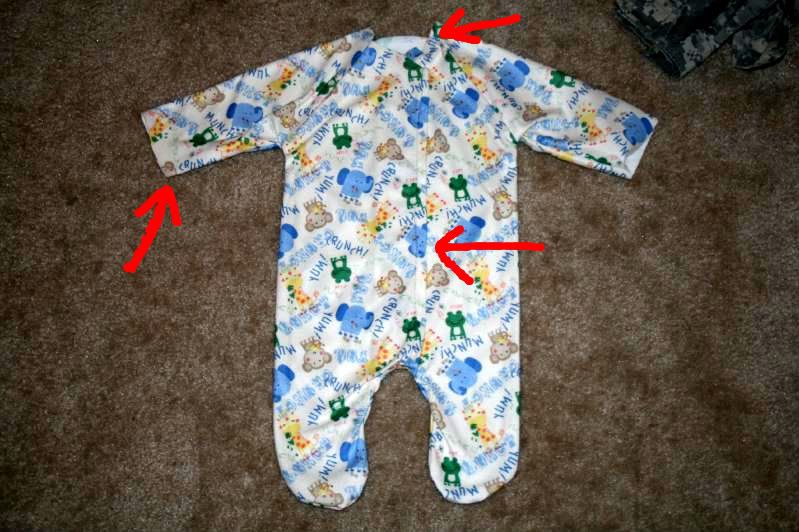 After we've got this cutie looking somewhat decent, we need to add some elastic to the sleeves,
snappies
to the front, and a collar!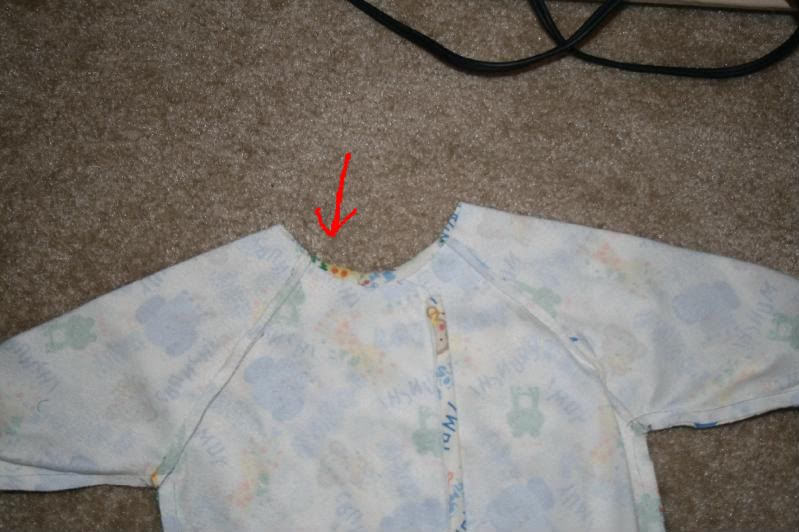 Cut out a wider opening where the neck goes ... whatever you think looks comfortable.. (I have to guess without a baby model around to measure
lol
)
::snip snip::::
Either buy binding.. or make your own...
I used some extra fabric, ironed it up.. and it turned out fine!
Here I am sewing on the binding to the neck area to create a clean looking collar area.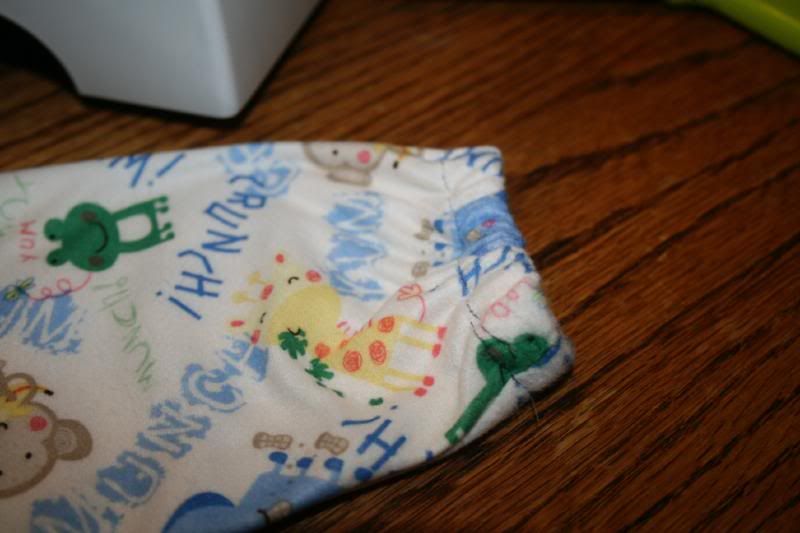 For the elastic in the sleeves, I created a seam with a small space to feed the elastic. Once I threaded the elastic in I sewed it closed and repeated the same on the other sleeve. Looks even better now, huh? :)
Finally, You can sew on your
snappies
! Since, I don't have a baby to measure, I simply sewed on one snappy for now just to close it up temporary. If, you have a baby around, you could measure the fit a little better and add about 4 or 5 onto it to close it up