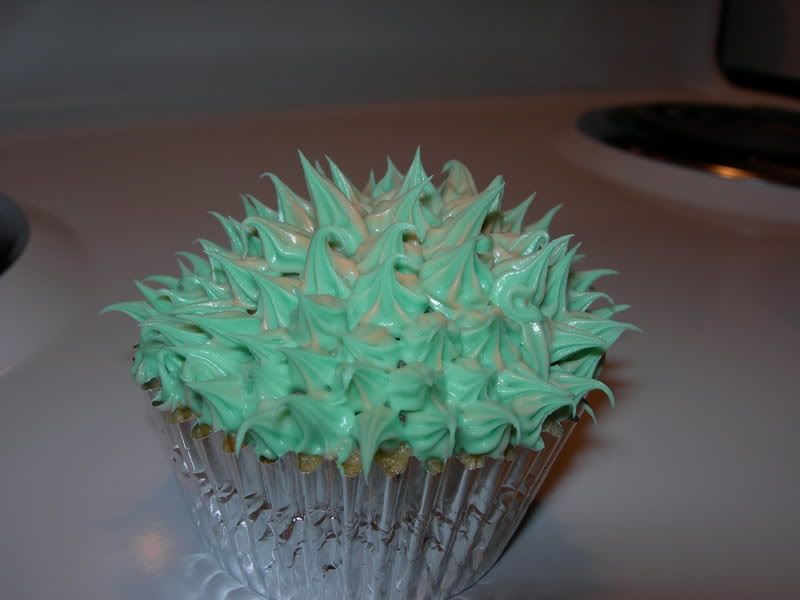 I still have about 3 hours left till I'm off... and right now this is pretty much the only thing keeping me sane... SO prepare for more blogging!
(That and the fact that I finally got lots of pictures of my goodies!!)
Here are some photos of my cupcakes.
The recipe scoop- I used a
funfetti
cake mix,, added coconut and strawberry extracts... some gummy bears on the bottom,,, and yum!
The icing was a different story.. I tried to make my own (a blue coconut icing.. it was delicious... but the
consistency
came out all chunky.. so I switched to a can frosting as e-911)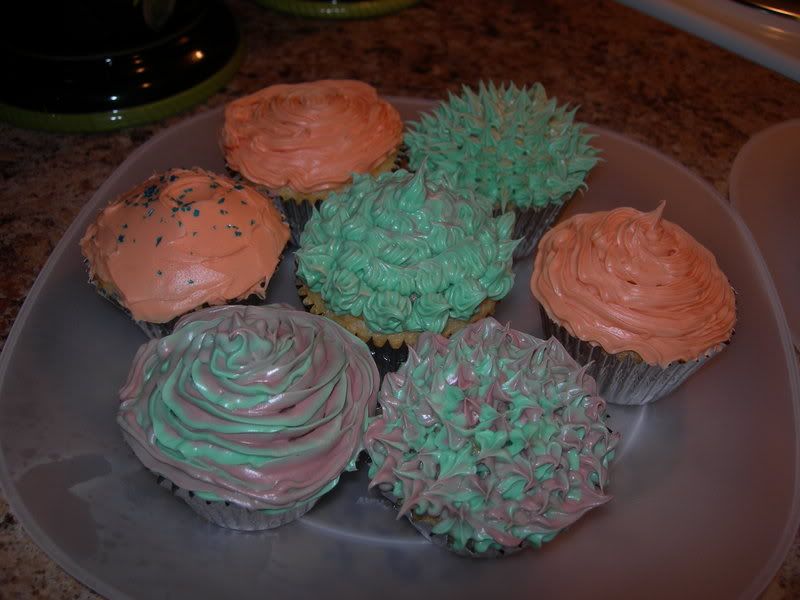 Better luck next time...
Here they are! :)
Mrs. E