Ok

,... I don't have the exact recipe for my marinade.. But,, I CAN give you a rough estimate of what I used :)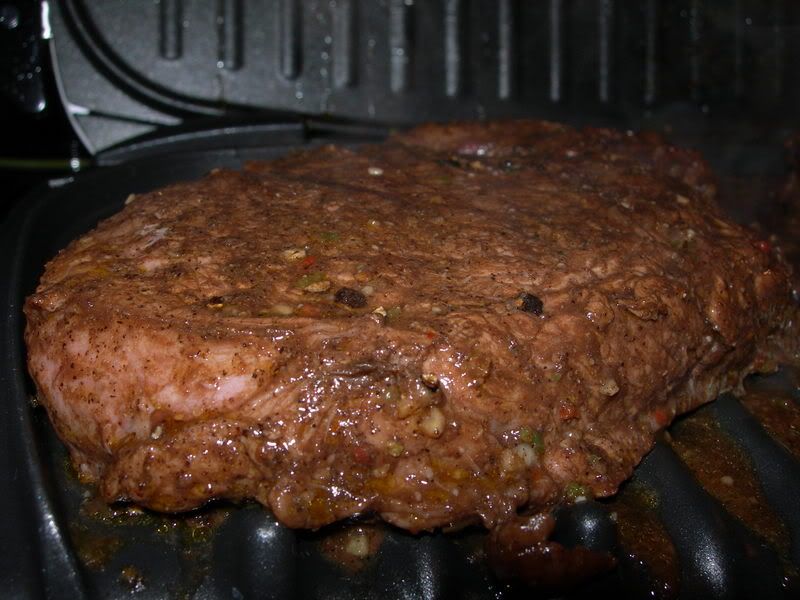 On The Grill.... :sizzle::::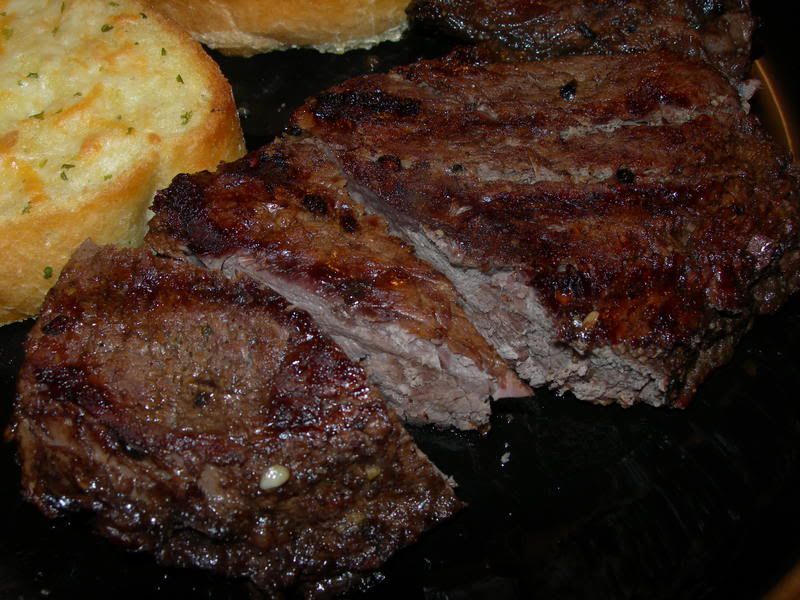 Now I've lost my train of thought.... RIGHT! The Marinade!
A little garlic, olive oil, balsamic vinegar, pepper corns, and some lime juice! (leftover lime from the pies..;)
Let that sit in the fridge for about 5 hours or so,,, and

BAM

! Delicious tender steak,, as far as measurements... I think it was about half a cup of oil and half a cup of vinegar,, the rest was just to taste!
Maybe next time I'll get some actual measurements..
Until then!
Mrs. E