Welp
... Dad was
supposed
to leave Iraq last night.. BUT the weather made them postpone it another 24 hours. ----
Geh
. I guess I just have to stay patient and remember that God has reasons for everything... so as long as my dad gets home safe, that's all that matters. :::smile:::
Onto other things..
My living room is almost finished!!!! I just want to get it painted and straightened out for when my father gets home. I think I might have a picture of it.. (a crappy picture) let me check. . .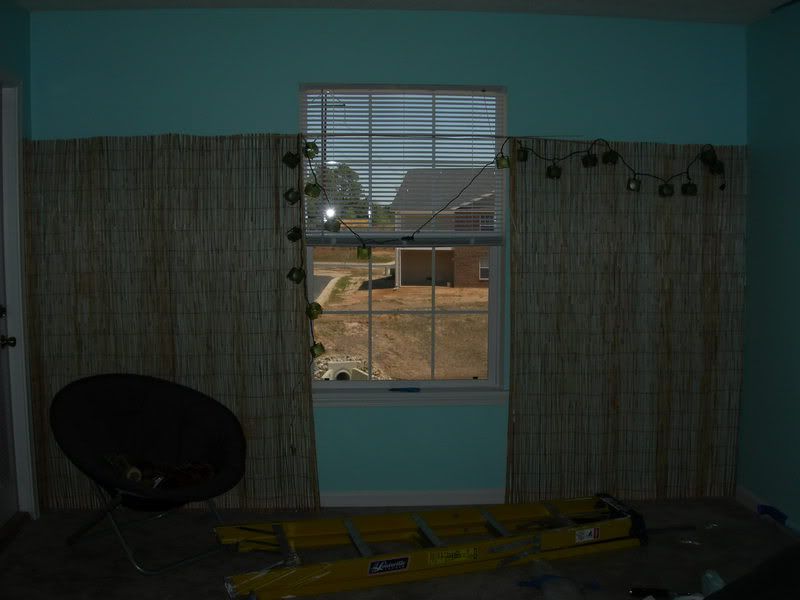 There it is, and like I said... it's pretty crappy looking (*note the small picture) I promise there will be better pictures when I finish. Hopefully that will be later this evening.. so, maybe pictures tomorrow :) We are doing a relaxing "beach theme" in our living room,,, Mike just wants a place to retreat to when he gets home... and what's better than an ocean house?!!... (
ok
, so maybe the swamp view in the backyard throws it off a bit, but we
do
have blinds :) )
But, yeah,.... I've been at work for almost an hour and I'm ready to leave.. Is this normal?
lol
..
I just have a million things to get done.
I want to bake lots of goodies (I haven't done that in a while), clean my car (change the oil), clean out my dads car (maybe get it detailed), finish my living room, clean my house... and
finally,
finish moving all crap from my old closet in my mom's house! Can you believe I am
still
not all the way moved yet!?!! I guess I've just been busy.
Alright.. That's all for now.. maybe I'll post some pics in a bit.
Have a *wonderful* day!
Mrs. E
p.s... I will continue to update on my dad's status.