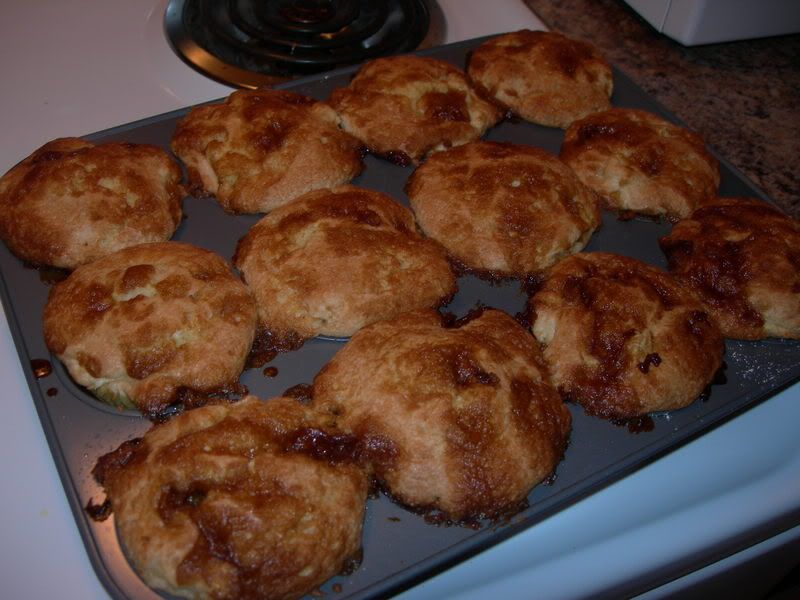 Some Apple Muffins I made the other day..
They were so warm and gooey,,, sticky and sweet... (but not too sweet :)
The tart chunks of apple evened it all out perfectly~!


just wanted to put them up real quick,.... I'll have to put up a recipe and some more photos later...


There will also be some more photos of the cake I'm making for dad.. AND other things I'll be making... :)


ANY IDEAS?!!!.....
Mrs. E