That's right! You heard me! ...
Bootylicious
Nanner
Muffins..
lmao
Not quite sure WHY I'm gonna call these by this name, but I like it!! Probably because of my father's undying love for
Destiny's
Child..
lol
.. or the fact that I feel like shaking my bum when I eat one....either way, you are going to
LOVE
these muffins!!! (
Unless you are highly allergic to bananas.. in that case having your neck swell up might not feel super great! :)
)
Ingredients-
2 c. flour
1tsp. baking soda
1/4 tsp. salt
1/2 c. butter
3/4 c. brown sugar
2 eggs
About 6 bananas
Directions
Place muffin liners in your muffin pan.

Preheat oven to about 325

dgrs

.

In a Big-arse bowl, mix your flour, salt, and baking soda.

In a different bowl, cream brown sugar and butter together.

Beat the heck

outa

' your eggs.. AND mash your bananas.

(good stress relief!)

T

hen, stir your eggs

and

bananas into your flour mixture.

Stir until well moistened.

Pour mix into muffin cups.... about 3/4 full.

Bake for about 25min (but they are done when the tooth pick comes out clean.. so it could be more or less time :) )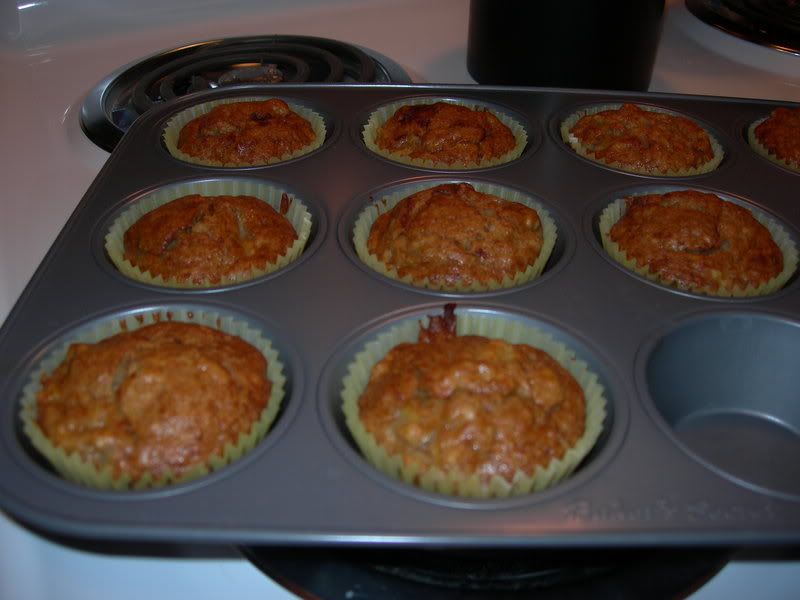 TADA

!!!!! I ate about 6 when they were done... they are absolutely

irresistible

! ...
Have fun!

-Mrs. E