~*~
Preparing for a wedding! ~*~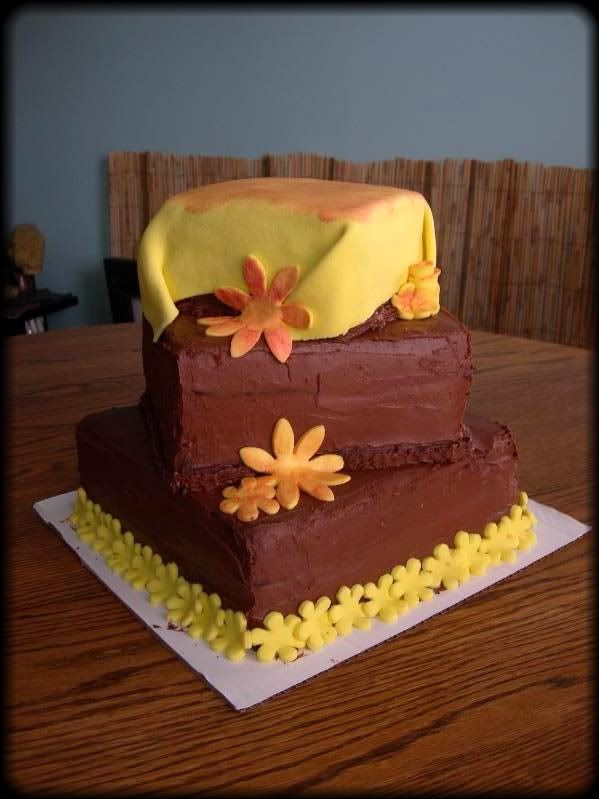 This is the cake I made in less than a day!!! lmao. It doesn't look great, but It was a good day of figuring some stuff out and getting ideas on what to change.

Notice the canned icing in the back lol.. I definitely need to plan on a lot of frosting!!!! At least I had backup!!! :) Plus.. I didn't think I needed to make a lot since I figured fondant would cover! How was I supposed to know the fondant would go nuts?!!! lol

Also, the fondant turned out horrible today!! I guess cause I made it WAYYYYY to fast and it had zero time to sit. I also used a cheaper quality sugar.. NOOOO skimping! lol. I'll have to probably make 3 batches to cover the whole cake. (and since the fondant wasn't geat today.. I just covered the top layer and frosted the bottom sections.)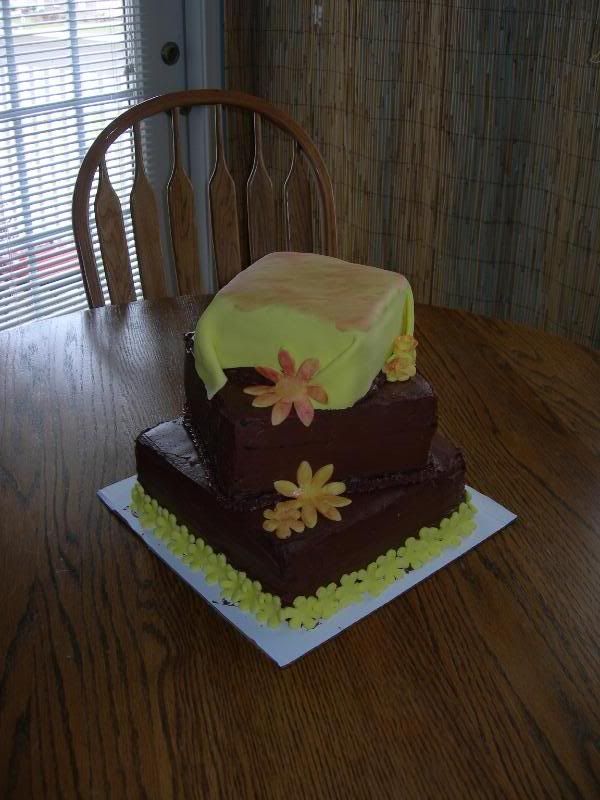 I got to try out my new shimmer today! I only bought pink.. but I mixed it in with a strawberry extract and it turned out really *pretty*.. I just brushed it on the top a bit and on a few flowers. It also gave a nice berry sweet smell to the cake.
SPEAKING OF THE CAKE!--
I made devils food cake with a raspberry filling. My whole house smelled SOOOoOOOOoo chocolaty! :)

Overall, the experience was good considering time constraints. Now I know what I need to have on hand or prepare for next time. (Like.. 8 billion Twilight Zone episodes! lol I swear I watched all of them!)
Until next attempt!
-Steena :)