It's the
HAWT
trend in the area to pimp out old rides and throw
huge
rims on them.. This is nothing unusual...
BUT
, when you have a
lift
and your car is
taller
than most
trucks
... I think you've taken it a little TOO far..
lol
:::::
Thro
some
deees
on it:::::
Me and Mike were driving the other day.. and I saw this car from the road.. I was laughing
SOOOOO
hard, I
HAD
to get him to turn around so I could get a picture,,, and he'd be able to share this laugh with me!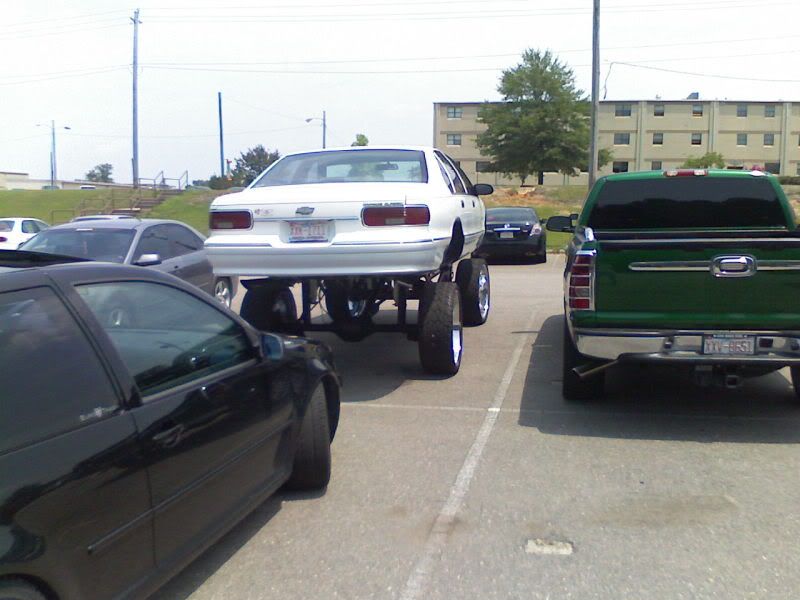 Uh.. yeah.. This is real.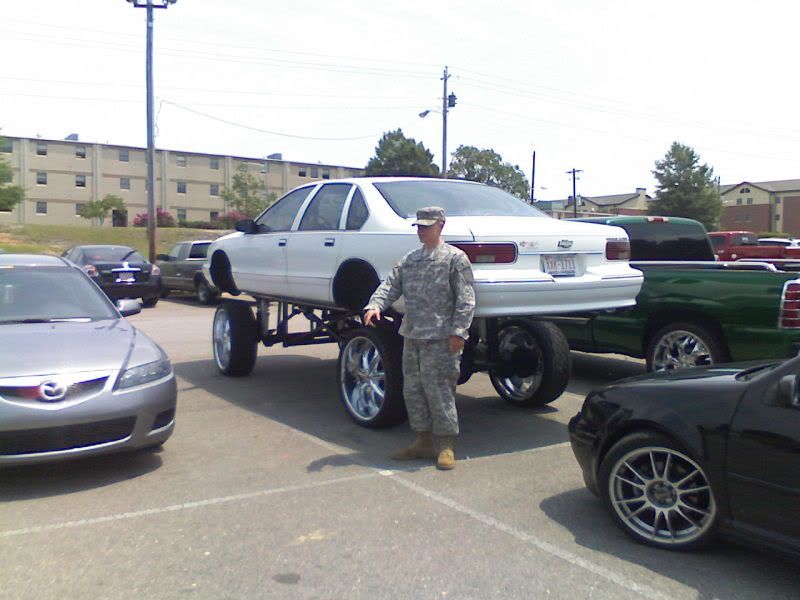 There wasn't even a step to get into it... Guess you have to jump?
If we were to be in an accident with this car.. let's just say we would lose our heads in the battle.
*Enjoy!*