I swear at one point I'll end up posting all the pictures I took while making her wedding cake
lol
.. If I could only find the time!! (Until then, you'll just have to take them in spurts!
hehehe
)
This is a Strawberry Cream Cheese frosting that is now my new favorite!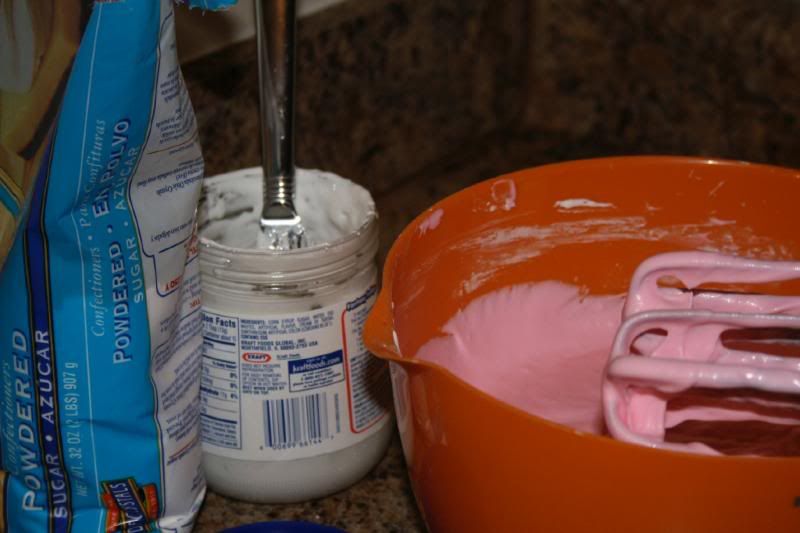 It's been a while, so I can't give the exact measurements of everything... BUT I'll try to give an idea. :)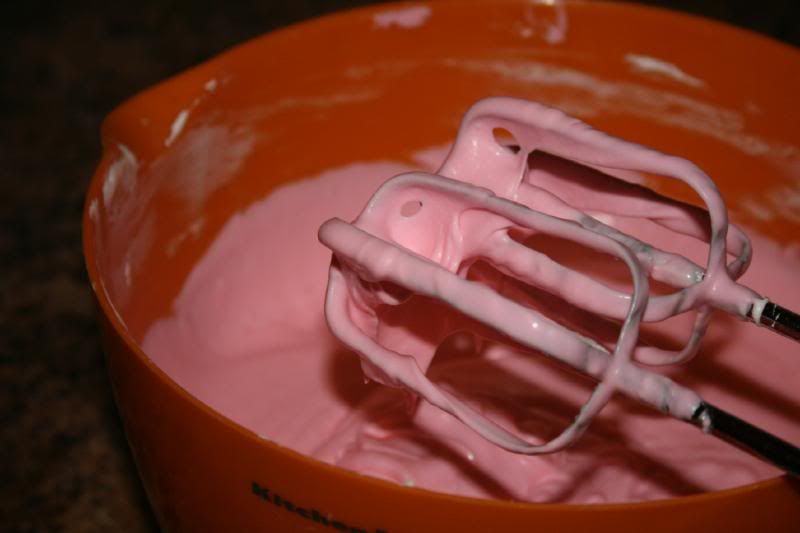 The main ingredients used were one jar marshmallow fluff, 8 oz cream cheese, and I wanna say 2 sticks of butter (salted).
Then just add powdered sugar until it's a thick mix. I know I used more than a two pound bag and it made a ton of frosting.
After getting it to the right consistency, I added some Strawberry flavoring until I achieved the
verry
berry taste I was aiming for.
It also gave it a pretty pink color.. ;0)
That's
all
there is too it! So
goooooo
make some!
--
Steenerz