Oh *sweet* cupcake baking times!
A few months back my friend Chris bought me a cupcake book with tons of decorating ideas and recipes. There are "tv dinner" cupcakes, Halloween cupcakes, flower cupcakes... every kind of cupcake you could imagine! Well last week I had some free time and decided to try some ideas out. Here is what I produced lol
Too bad I live in an apartment.. I wish I had a little pooch! I guess I'll just settle for these little fellows! The enjoyed the view from my balcony. (It's sad they would be consumed within the next few hours, YiKeS!!)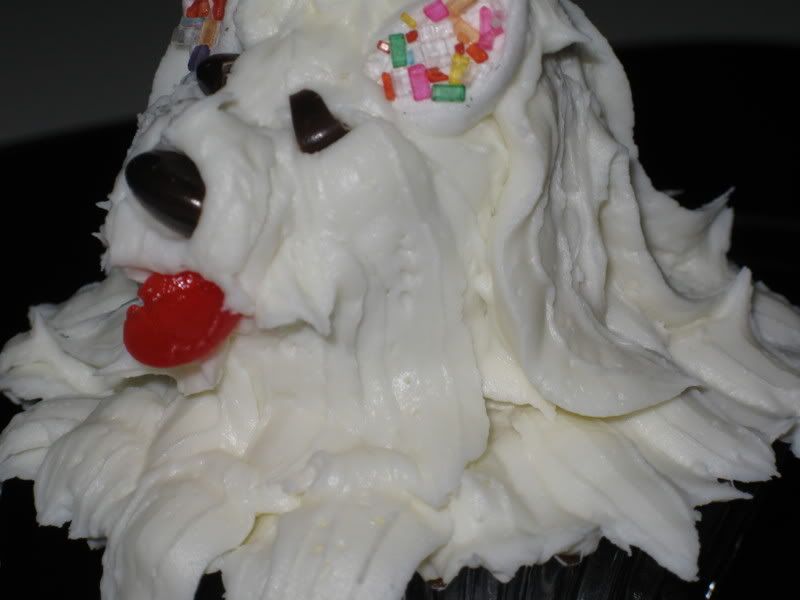 Hmm.. I think I'll name her snow flake? "Arf" Yep! She liks that name.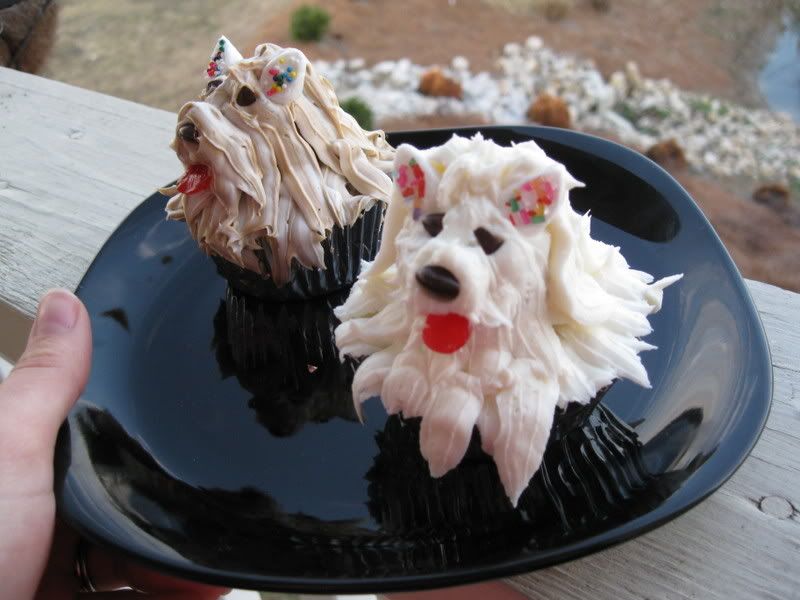 No clue what to name the brown one.. He does look an aweful lot like Rascal, my family's dog.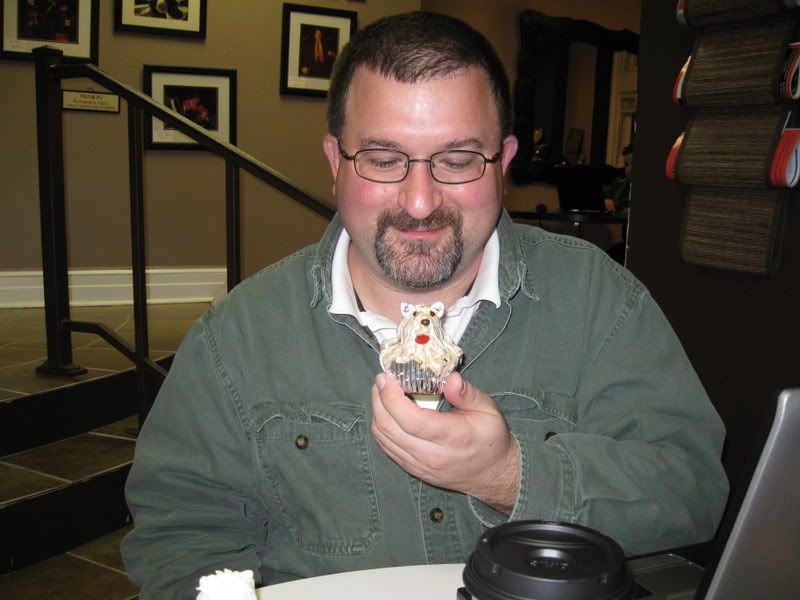 I'm guessing Chris liked them!
:::Nom Nom::"crunch"::: arf::"woof"
Awe poor pups! Guess when they taste super yummy they better be kept on a leash!
Auf Wiedersehen (or goodbye!)
-Steena