This was the hardest cake I've done..
I think the most challenging part was traveling an hour with it..
The whole thing started to get soft so when I got there, touching it up was SUPER difficult!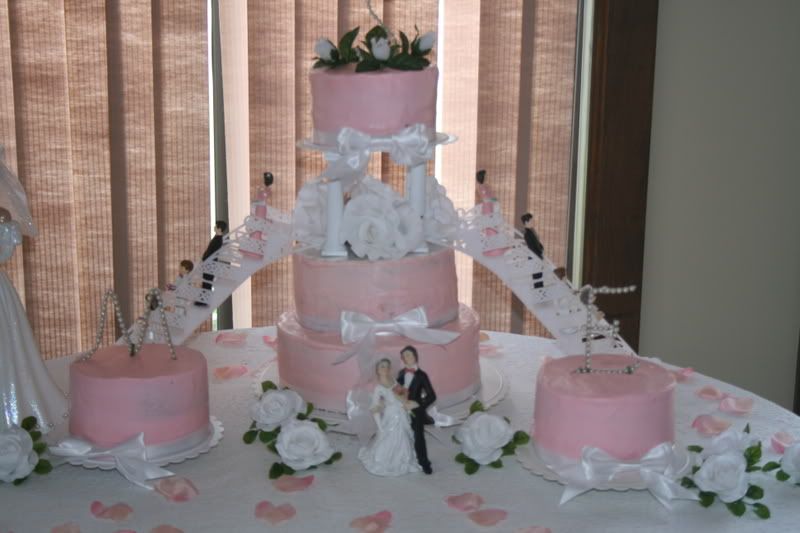 Notice the leaning cake?? lol.. the pillars didnt connect to the cake bases right
People, stairs... and BOWS!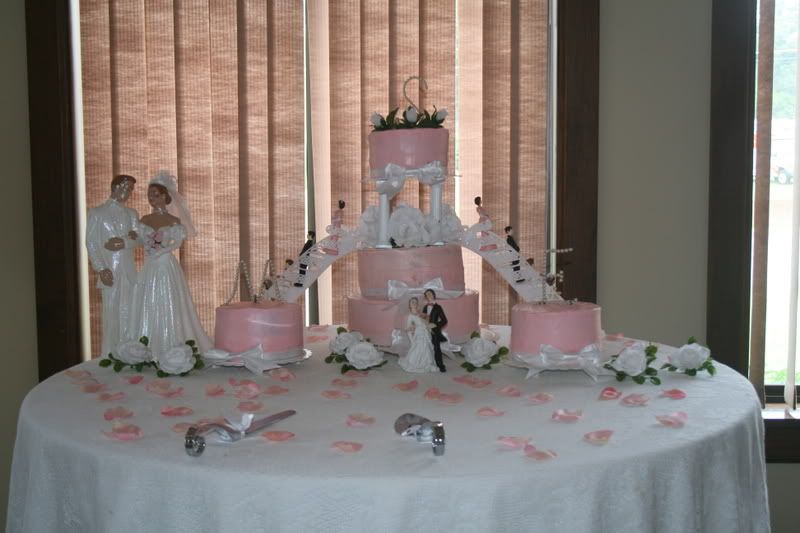 Well, I'm just glad everything worked out well!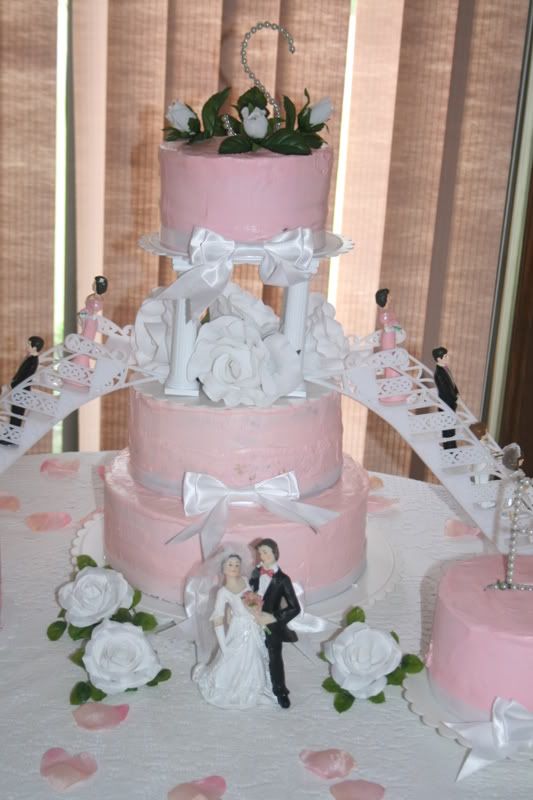 At least it was the best tasting cake! ;0p lol