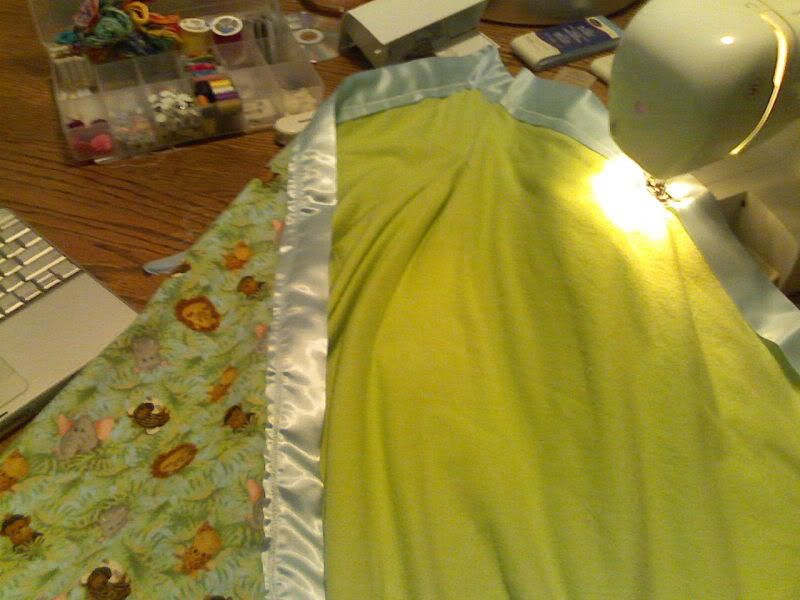 This picture is a bit blurry... (cell phone!!)
I thought a blanket would be pretty simple and good practice with my ne sewing machine .. It turned out better than I expected.. and now I know how to improve the next one.

Too bad my needle broke on the very last corner!! (Luckily, it was finished)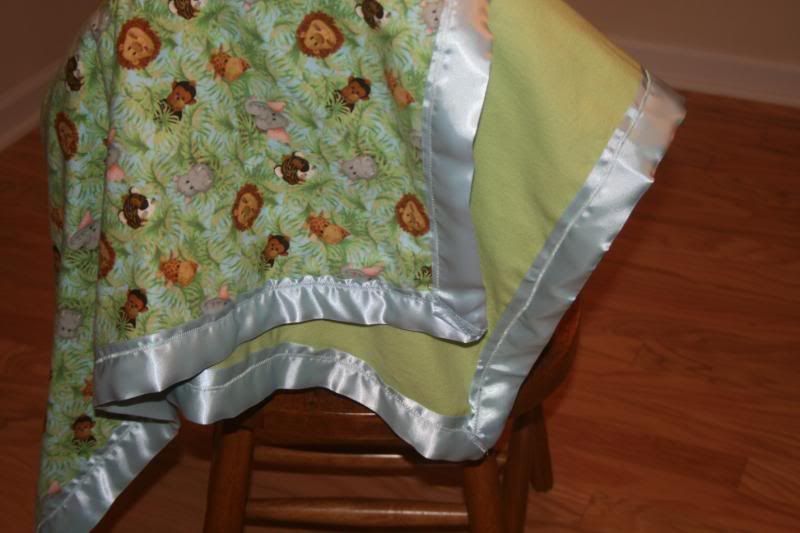 I love the fabrics I chose... (with the help of Mike)

It's soft flannel.. with a nice satin binding.

This blanket looks SO good in my cabinet ;0)
Now, onto my next project!!