Happy Monday everyone! Hope you all had a fabulous weekend! (I know I sure did.) Last night I finally put up the Christmas Tree... and
OHHH
man it's beautiful. I'll have to post some pics up later.. ALSO, I finished my craft area. I'm so excited to have everything just about in order at my house. Right in time for my birthday
::::cough cough::
which is tomorrow
:::cough
and the holiday season :)
Anyways! On to what we've all come here for! What did Christina do for Thanksgiving this year?
Well, of course I stuffed myself full of delicious food,
BUT
more importantly,
I was filled with joy. I got up super early on Thursday and met up with my parents to go feed the needy. I could have done away with eating completely that day. The feeling I got from helping others was good enough. Here are some pics---- (gotta love the camera phone and overexposure...
lol
)
The meals were all ready to go by 11am.. They were made at a church down the street and brought to the rescue mission for passing out. From what I saw, it looked like a nice selection of food. Each person got a meal, some fruit, a drink, and some sort of dessert.
Yum.. Vitamin water...
lol
jk
... I'm really not a big fan of it.. But then again.. I guess I'd be glad to have anything if I was without.
Mom and dad. They are two of the most kind hearted people I know.. They definitely passed along their 'giving' heart. They raised me to appreciate everything I've been blessed with and to help those less fortunate.
With the economy the way it is right now... you never know if you're a heartbeat away from trading places with the people you help.
There were a lot of young people helping out. I think it's a beautiful thing to see young people making a difference. They are the future.
This is my favorite picture of them all. See that arrow? Well, the arrow is not important. It's the children that arrow is pointing at that make it all worth it.
The little boy in the picture kept picking out shoes and laying them by his sister's feet to see if they 'fit'
lol
.. It was the cutest... He wasn't concerned at all about what
HE
was going to get.. but more which shoes would look pretty on his sister. He'd grab the glittery shoes, put them by her feet, then put them back. Next, the pink ones and so on. *sigh* oh the petty things we take for granted. If you look at the little girl now you'll see her on her pink bike.. see it? Well, that bike was about 8x too small.. but she was so appreciative and in love with that pretty pink bike. She entrusted me to 'guard' it for her while she ate
lol
.. It was my pleasure.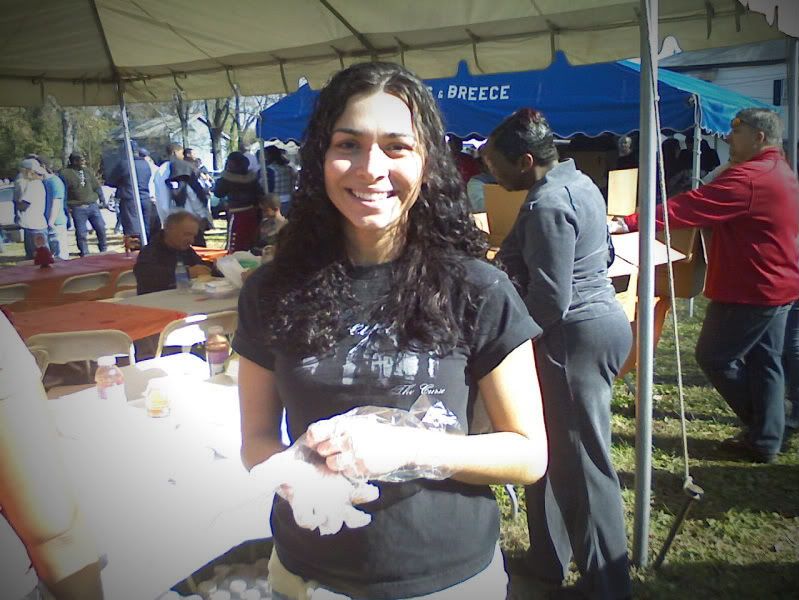 I'm so glad it was warm out..
Unfortunately,
it wont be that way for much longer, which is why everyone was allowed to grab a blanket from the stack. I usually sleep with two blankets at night, but as of now, I will be donating one to keep someone else warm this holiday.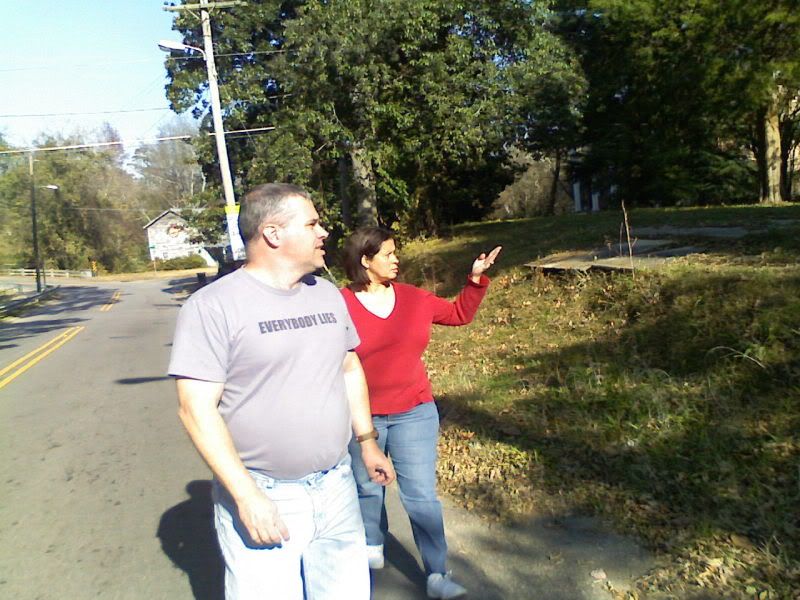 Here my parents are walking over to check out the men's shelter.... sadly, there isn't much left. It burnt down and now many are back on the street this winter.
I'm so thankful this year for all my many blessings. I'm thankful for a wonderful family, a life full of happiness, and the drive to give back.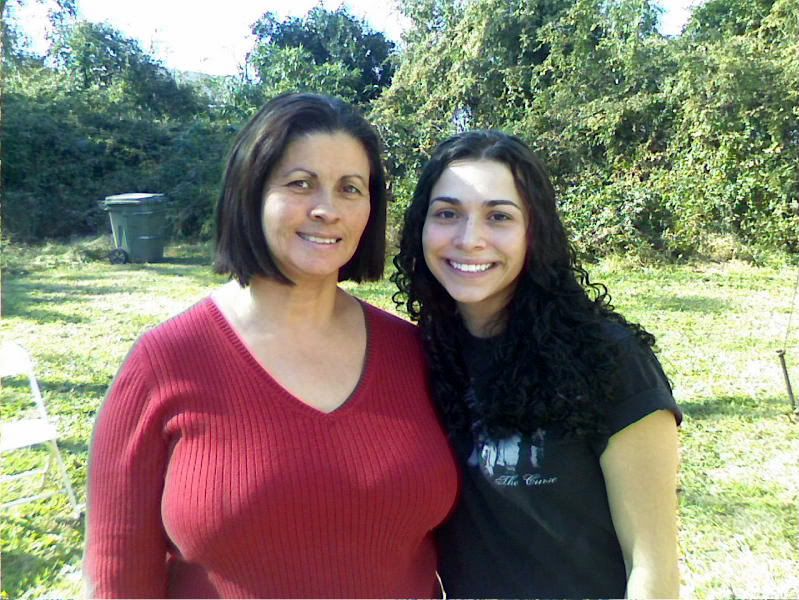 Hope you all have a great day!
--
Steena