Pt 2 of Tess' Wedding Cake..
So we've
pre-made
our fondant and now it's just
chillin
out in the fridge on vacation...
Now, we make our cakes!
Ok
, so at this point, I've made my batter.. I've tried a billion recipes, but for a stacked cake.. you
MUST
have a dense cake! The recipe I used was perfect for this job! Here they are baking away :)
One of the red velvet layers and one of the chocolate layers.. I used a chocolate pudding mix in the red velvet to make it extra lush!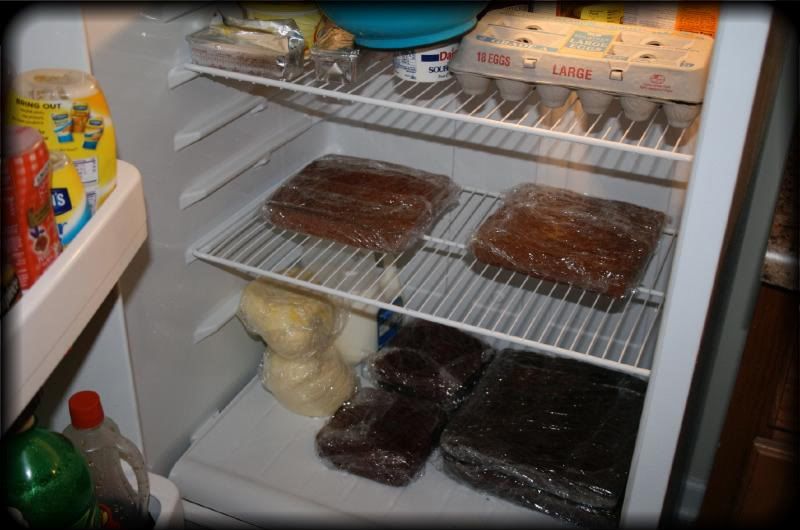 Here are the cakes just waiting in the fridge.. firming up and cooling down from the hot oven. (awe and look at my fondant balls... now they have some friends!
yipee
lol
)
A close up of my raspberry filling for my devils food cake layer. I think that layer was my favorite.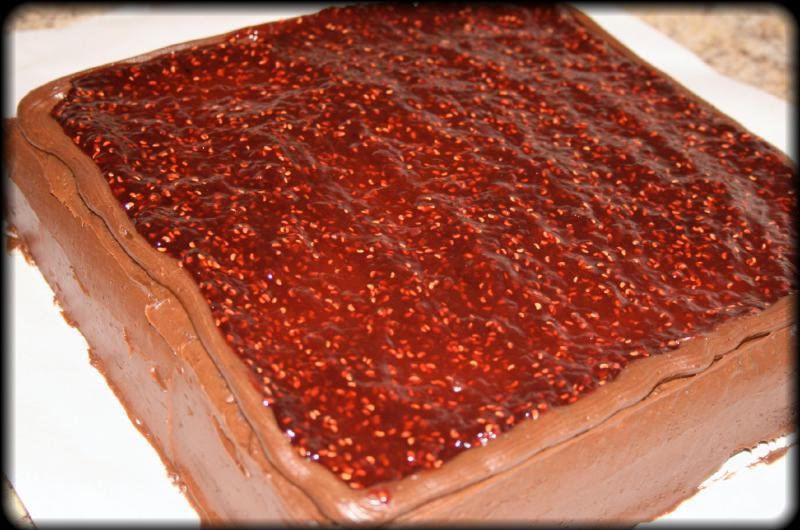 'Hey, this is your cake talking... Are you gonna cover me up or what?!!' I guess it's ready for the second layer of chocolate cake?
hehehe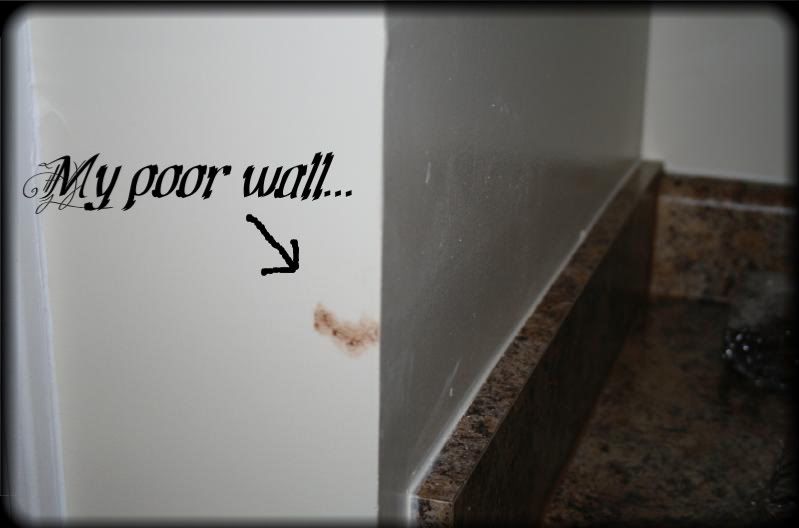 Cake casualty!!! Call the MEDIC!!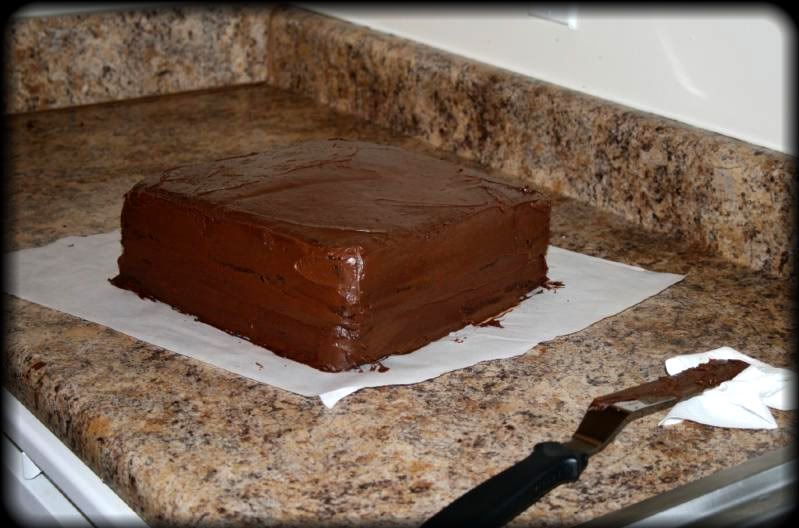 Now the cake is happy and complete.. I stuck the second layer of cake
on top
of the filling and gave it a nice coat of chocolate icing.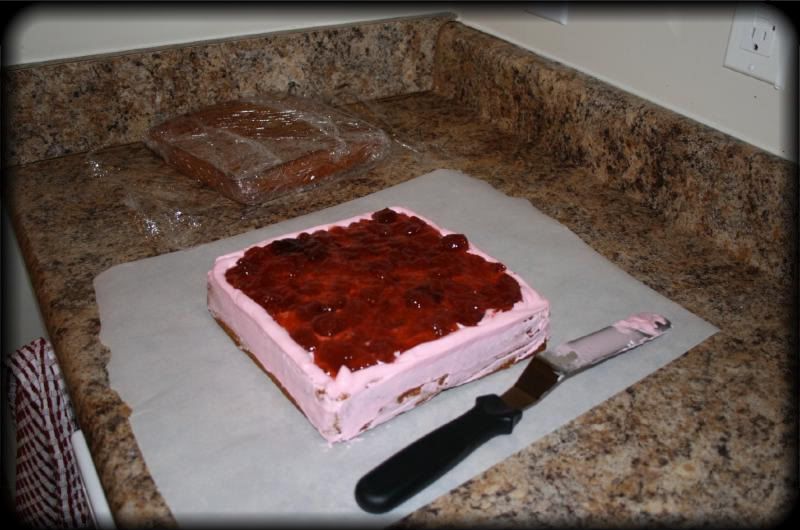 Here goes my first layer of french vanilla cake with strawberry filling and a strawberry cream cheese frosting :)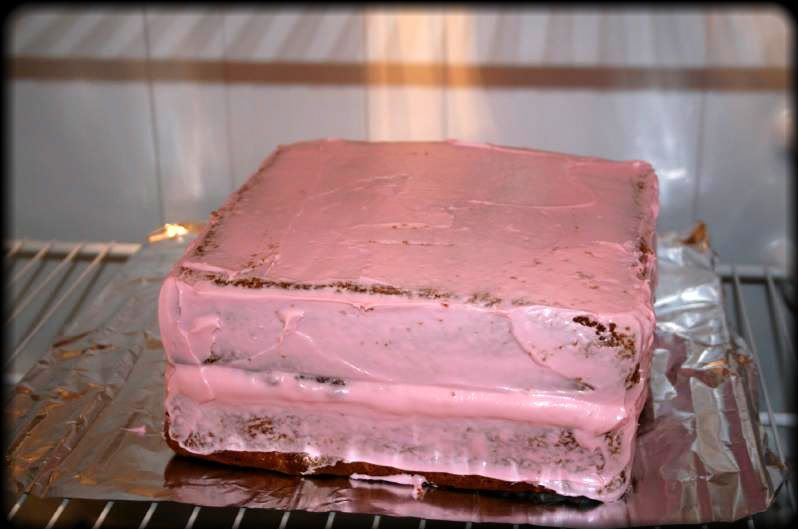 Plopped on the second cake layer.. threw on a crumb coat and here it is
chillin
in the fridge... my cakes definitely love me
lol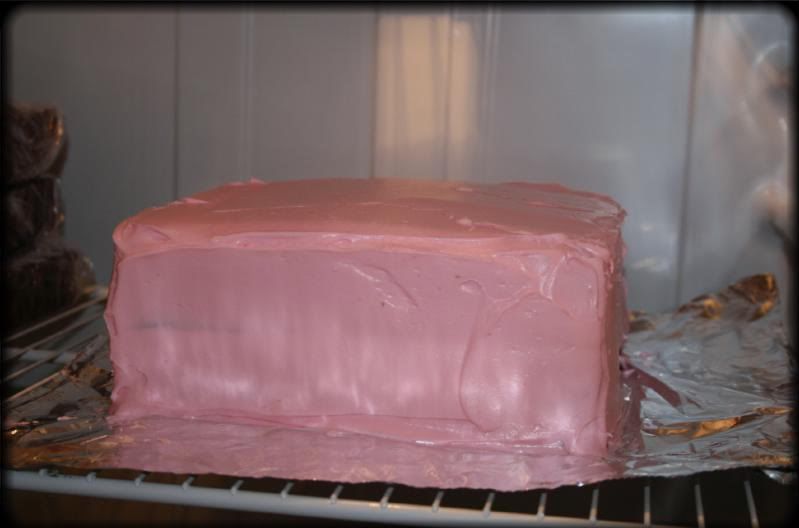 Here's the strawberry layer after its final icing coat. :)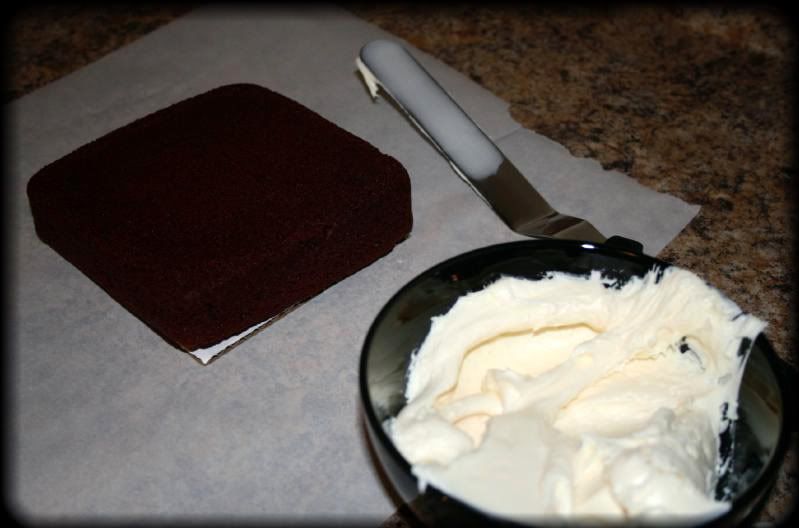 *sigh* For the last (top) layer.. I made a rich red velvet cake with fresh cream cheese frosting! Yum Yum in my tum tum
lol
After I finished the filling, icing, and stacking.. These guys went back to their home in the fridge until fondant time!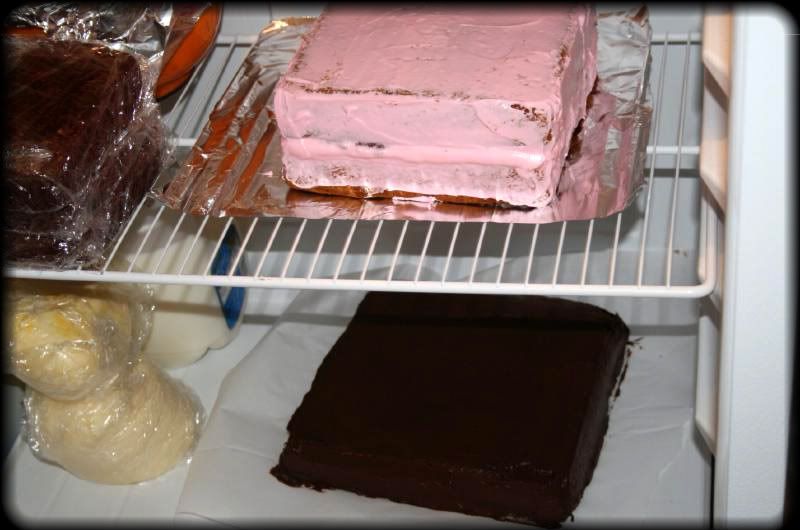 Here's a pic of the crumb coat waiting...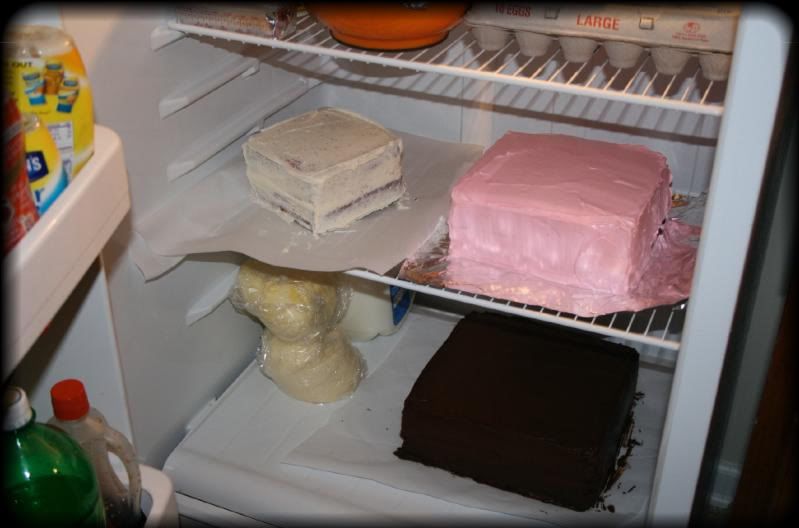 and the finished products.. (minus the white layer.. it's only got a light crumb coat on)
My poor kitchen takes such a beating!
lol
..
Welp
, that's all for this section.. I'll be back with how I made the strawberry cream cheese frosting and some more good stuff... ;0)
--
Steens